We posted this on our Facebook page and thought I would share with the forum as well.
https://www.facebook.com/ApexShootingTa ... =3&theater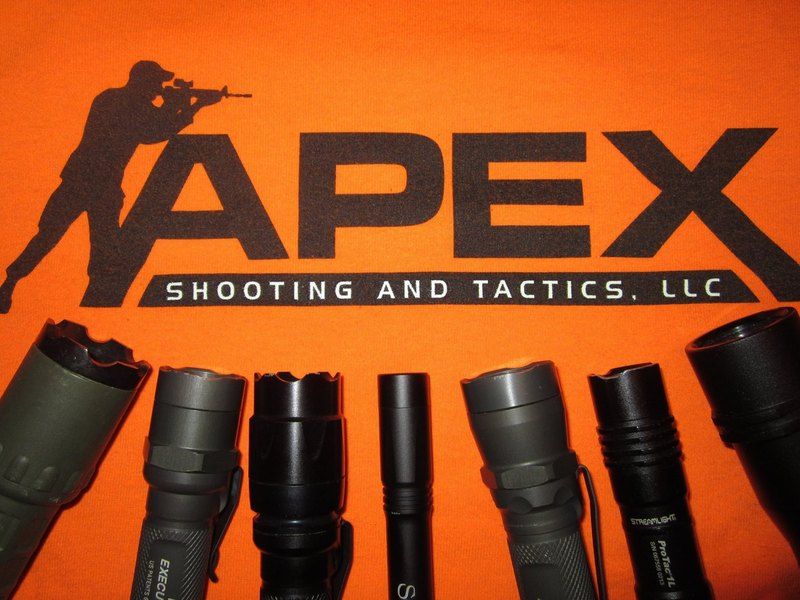 I am of the opinion that a flashlight should be part of your every day carry kit. Other than illumination, identification and using the light to disorient a potential threat a flashlight can also be used as a striking tool. The idea behind using a flashlight to strike a threat is nothing new but there is a technique to it and you need to be justified in your actions.
Lights come in various sizes and offer many features. One such feature are bezel options. The bezel is the ridge around the lens and traditionally it's purpose has been to protect the lens from being damaged during use though over the past decade it has been popular to make the bezel with sharp ridges and serrations so when it is used as a striking tool it can cut or tear.
Initially one would think this is a good idea but think about this in greater detail. The vast majority of crimes are drug related, the vast majority of IV drug users have a blood born disease. Cutting them open during a struggle may not be something you want to do. Don't confuse this with using a knife to defend yourself, generally speaking we are looking at two different levels of force. Along those same lines, will a superficial cut really be a deciding factor in such a struggle? I don't think it will. Using a striking tool or impact weapon needs to be about inflicting pain on muscle mass , pressure points or joints. That pain is far more effective than a few cuts. The intent is to inflict just enough pain to take the fight out of the threat or distract them enough to break way or obtain other tools.
In the photo you will see two very aggressive bezels, first on the left and third one from the left. There are several others with very slight ridges and valleys on the bezel. Theses are not considered to be aggressive cutting bezels but are more like vents to allow heat to escape in the event you place a light lens down in a pouch or pocket without turning it off. These gaps allow heat to escape.
So don't get caught up with buying a light that has an aggressive bezel. Worry about lumens, durability and function. Keep checking back for more flashlight tips.