Just a heads up they've got little gun safes at lowes for 19 bucks.. normally they want 100
frankly I don't think it's worth 100 probably not even 50.. but for 20 bucks it seems ok.
It's made in china, probably would'nt take but a couple minutes to break into but for the money it might be useful to bolt in your trunk or something.
Says it will handle 2 guns but that's a stretch, my Taurus 92 "just fits" there is a shelf but it would be tight fit for 2 guns and you could not fit a 2nd full size gun on the shelf.. maybe a full size and a smaller backup would work but personally I think I'll just take out the shelf and make a 1 gun safe, or maybe make a little tray so that a few boxes of ammo or mags could go on bottom.
anyway what can you do for 20 bucks right?
different lowes have different prices, The one on silver drive has them.. it's right next to crew stadium.
I ordered online and picked up, had 18 when I ordered but currently only showing 4 left so if I was you I'd buy now online overnight and hopefully it gets pulled when they open up tomorrow rather then "hope" you get there in time to get one.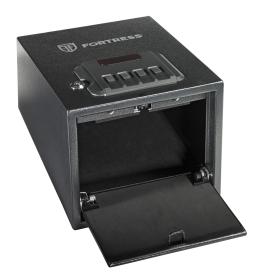 http://www.lowes.com/ProductDisplay?...uctId=50084990
EDIT: BTW Just found a coupon code on
www.retailmenot.com
for 10% off
I just checked it and seems to work but YMMV 470000000021930